Punk József - Works - Sega Pico
I started to work as a game programmer in 1994 during my high school years. I worked for Novotrade, a Hungarian software company where we created games for the Sega Pico.

The Sega Pico is a lap-top style video game system designed for young children that was introduced in 1994.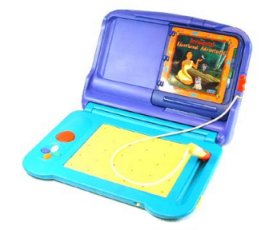 Mickey's Blast Into the Past
A Year at Pooh Corner